Post your promos on EastmanNH.org any time of day

...for only $10/week
This new service provides a vehicle for Realtors and rental agents to post Eastman-related real estate promotions (new listings, open houses, price reductions, etc.) to our public website. This new ad service lets you post website ads at any time of day, as often as you like. Once you have access, publishing is easy and instant. 
Here is what the Eastman Real Estate Markeplace looks like: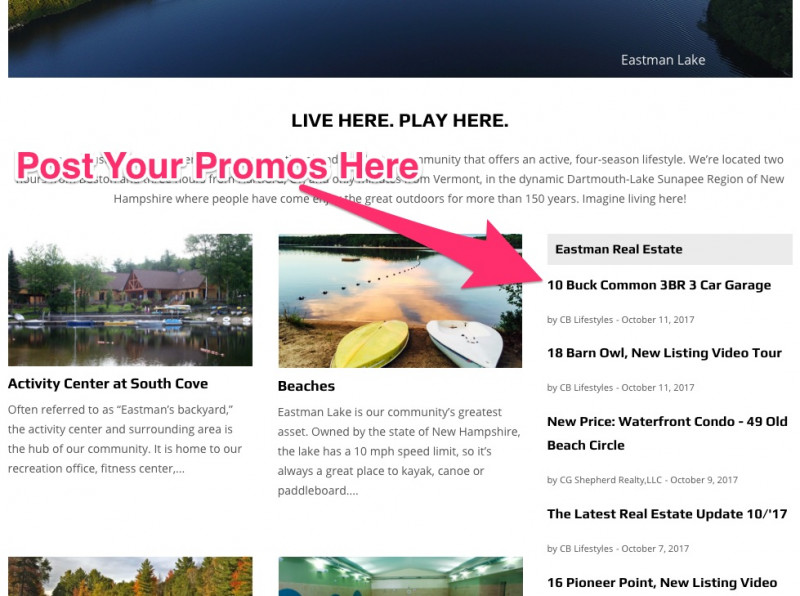 Enjoy the following benefits:
15,000+ impressions per promotion

Post your promotions 

anytime of day

...

as many times

 as you need

Each promotion will get the 

top ad spot

 as soon as you post it

Views and clicks are emailed to you weekly to see which promotions perform the best 
...and you can publish as often as you like!
Placing your ads is easy. Register and follow the instructions. It's only $10 per week (with a 1-week FREE trial) and you can place a new promotion at any time into the top spot of our Eastman Real Estate marketplace (no contract, cancel at any time).