Signup Today!
Post your promotions any time of day...and as often as you like

...to reach 10's of thousands of GeneseeSun readers...for only $9.95 per week.
Our Sun Beat marketplace will generate thousands of clicks to your services, events, daily specials, new inventory... anything you dream up to advertise. Reach new customers from our own local community immediately...any time you wish.
Here is what the Sun Beat looks like: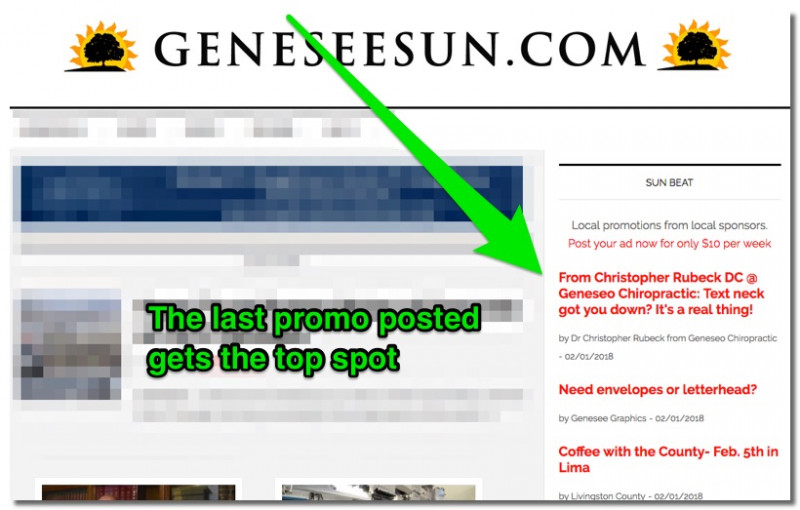 "Within the first hour of our first post on Sun Beat we received a call and closed on a $3,500 sale, it worked great!"
Greg P.
Enjoy the following benefits:

15,000+ impressions per promotion

Post your promotions anytime of day

...

as many times as you need
Each promotion will get the top ad spot as soon as you post it

Views and clicks are emailed to you weekly to see which promotions perform the best 



Placing your ads is easy. Register below and follow the instructions. It's only $9.95 per week and you can place a new promotion at any time into the top spot of our Sun Beat marketplace (no contract, cancel at any time).